Welcome to the PTR Leadership Course. Together PTR and Dr. Mark Brouker are excited to bring coaches the latest in leadership strategies from one of the most passionate individuals on leadership development.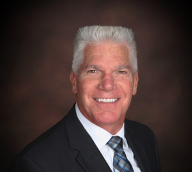 I am so excited to be partnering with PTR to bring coaches this inspiring new specialty pathway. This course provides coaches the opportunity to explore key principles important to every successful leader.
Throughout this course, multiple case studies bring to life examples of the techniques used to develop some of the most successful military leaders. Exploring real world scenarios and leadership research allow you to uncover you ability to unlock your teams best performance.
This is a unique opportunity to learn skills and behaviors that will improve your coaching to guide the most successful teams daily.